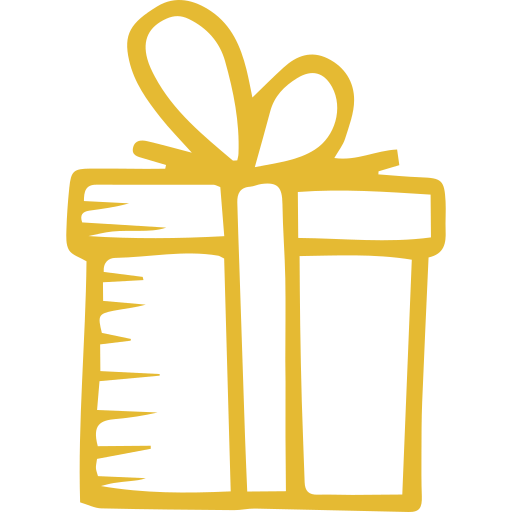 Letter People for Littles
Teacher – Amber Monk
The Letter People Puppets date back to the 70's but still have a place in education today as a fun additional tool to use in our literacy program. Children today need something that grabs their attention and sticks with them to help them learn. My goal is to use this puppet set, in addition to the videos and online books that can be found with the Letter People to piggyback on our literacy program to give the kids something concrete to hold on to as part of the letter learning process.
$599
Work Doesn't Work Without Dramatic Play
Teacher – Alison Sanders
This project is an accumulation of dramatic/imaginative play props including role tags, signage, checklists, and activities for students to use I our dramatic play area/center, and informational and engaging books that promote role play. The Teacher Pay Teacher packets and additional books and materials are for units of study in an auto/machine shop, restaurants/food service, market/grocery store, hospital/doctor office, animal clinic, post office, and airport. Through this play to learn activity, our early learners are exposed to various community jobs and roles, plus the academic and interpersonal skills necessary in the real word marketplace. These detailed tools and props will improve student engagement and creativity, and allow students to practice verbal, math and literacy skills in a world that they create.
$691
Tripods for Tiny Learners
Teacher – Brittney Kostecka
The Tripod and iPad mount will ensure students can make videos hands free. These will pair perfectly with Green-screens the teachers at Central have already. The teacher will attach the iPad mount to the Tripod and the student can then put their iPad on the mount and begin recording or taking videos. Students will be able to record themselves using their iPads individually or in groups. This hands free approach is imperative for our youngest students who have trouble holding iPads while they are making videos.
$1,379
Window to the World: A Little Passports Global Exploration
Teacher – Bethany Bullion
 Little Passports is a Global Adventure Early Explorers Premium Monthly Subscription Box that will bring a new and exciting way for students to experience the world from our very own classroom. Each month we will receive a box which will include a book, letters and souvenirs to explore from countries around the world, as well as photos and hands on activities to bring the world to our fingertips. The exploration pack will also provide plush toys of our favorite pals we will meet in each box as well as a souvenir picture book to help the characters come to life. The subscription will come with a boarding pass to access online games, photos, fun facts, music and more for each monthly country.
$364
Over, Sideways, and Under: A Magical Writing Adventure
Teacher – Bethany Bullion
$189
Can You Osmo?
Teacher – Curissa Watkins
$640
CES Bees Buzzing with Excitement! Bee-Bots in 1st Grade
Teacher – Kelci Dowell
Bee Bots are exciting little robots designed for use by young children. They are easy to use, and friendly robots that are the perfect tool for teaching directionality, sequencing, estimation, problem-solving, and many other critical skills. Students use the arrow keys of the back of the bee to move and turn. They then press GO to send the robot on its way. Children love to teach the robot how to go from place to place and learn while they are doing it.
$1,425
ClearTouch the Future
Teacher – Amanda Gilchrist
The ClearTouch interactive panel is an interactive whiteboard, multi-display panel, game database and lesson builder all in one. What may look like a really big TV screen is actually an interactive panel with 20 unique touchpoints. These touchpoints will allow 20 different students to interact with the panel at once. When using it for a presentation, the teacher can pull in any resource imaginable and annotate over it. These lessons can be recorded and saved or added to student activities. The panel also quickly and easily converts from presentation mode into a table top for easy access to students. While in tabletop mode students can work collaboratively in groups on projects or work in individual quadrants utilizing the database of interactive TEKS based lessons and games.
$10,040
Little Hands, Big Victories
Teacher – Hannah Clary
$2,352
Little Engineers for Little Hands
Teacher – Hannah Clary
$3,285
Every Voice Matters
Teacher – Hannah Clary
$244
One Stop Maker Shop
Teacher – Hannah Clary
$2,898
Beyond the Pages
Teacher – Lisa West
4D Interactive books allow students to experience text in multiple ways. Students can experience content through reading and further expand it with videos, sound clips, maps and additional forms of information. As a Future Ready Library, we want to encourage our students to become self-directed using Multiple Intelligences as they construct knowledge of a specific topic using both digital and non-digital products.
$2,318
STEAM into Blending Learning
Teacher – Kiley Haley
STEAM using a Blended Learning model including personalized instruction on the iPad, small group rotations, and classroom instruction.
$1,880
Blended Learning in the ELA Classroom
Teacher – Kelly Eakin
Blended learning allows students to access e-learning material and experiences while fostering the experience with teacher guidance and facilitation. This project will utilize hands-on materials and digital tools to enhance the use of our learning devices.
$1,807
Stem and Blended Learning in the Everyday Classroom
Teacher – Lindsey Fowler
$1,854
Learning is My Jam
Teacher – Shelley Thomas
$4,722
Self-Regulation with Superflex!
Teacher – Rachel Montgomery
$348
Purposeful Feedback
Teacher – Daresa Rhine
$2,100
All I Want to do is a ZOOM, ZOOM!
Teacher – Daresa Rhine
$450
Watch D.O.G.S. Making Their Mark on Hook!
Teacher – Mica Rudd
$1,890
VR - The Sky is the Limit
Teacher – Lura Manley
Virtual reality experiences enhance student learning and engagement. VR education can transform the way educational content is delivered; it works on the premise of creating a virtual world? Real or imagined? It allows users not only to see it but also interact with it.
Virtual Reality headsets and iPod Touch devices will be located in the library and available for checkout by any teacher who has been through training sessions during staff development at the beginning of the school year.
$3,360
Innovative Hustle: Making Gilbert Great(er) with Writing to Learn
Teacher – Leslie Cantu
Logitech Crayons for the students in the bilingual program to support writing to learn. The Logitech Crayon is a versatile, pixel-precise digital pencil that elevates the way teachers incorporate writing in their classrooms. It works flawlessly with the iPad creating a natural pencil and paper feel. It will bring a new dimension of learning through writing to our students while mastering reading and writing standards across content areas.
$5,459
Synthesizer and Drum Set
Teacher – Michel Wimberly
The synthesizer and drum set will enhance our learning through innovation and technology. The synthesizer is far more powerful and more capable. The drum set will streamline the process with a faster set up and tear down time, better sound, better built and better hardware. Creating more layers and sounds to compete at a higher level.
$2,980
The Silent Coach Ball Machine
Teacher – Karen Greenhaw
The Lobster Elite Grand IV is a battery operated portable tennis ball machine. The Elite Grand IV offers unrivaled full random oscillation. The revolutionary design allows the machine to throw balls throughout the entire spectrum of the court while mixing up speed, spin, trajectory, and oscillation. The Elite Grand IV also comes with a sophisticated computerized software that has been programmed to determine all possible combinations of speed, trajectory, and spin. The fully random technology realistically simulates real match play, a feature unsurpassed by any other portable tennis ball machine on the market.
$1,950
Digitally Representing Understanding
Teacher – Kathleen Sims
Students will be able to create a math portfolio depicting their understanding of concepts with the use of a precision stylus. The purpose is to simplify and make it easier for the students to take notes and do online interactive with their iPads while in class.
$538
Animated Projection for the Stage
Teacher – Mindy Pope
The Animated Projection for the Stage will serve as the backgrounds for all scenes in Peter Pan Jr. The students will have to learn how to set up and run these projections. This will give the students a whole new skill set in performance theatre that will be valuable in college and professional theatre. Students will have to analyze projectors and how many lumens are needed for successful use on stage. Students need to analyze what is the most cost effective and stage effective screen for our production. Students will compare and contrast front facing projection versus rear projection. Students will research the best methods for implementing animated projection in their show and feel true ownership in this process.
$895
Real-World Health Care Simulations
Teacher – Allen Mays
Students will utilize modern nursing simulation manikin to experience real-world scenarios and gain valuable experience before proceeding into their internship and/or entry-level healthcare positions. Students will experience, demonstrate, and master patient care for over 20 health care skills, and thus be better prepared for the healthcare industry. Each of 20 skills will be part of a lesson that includes foundational theory, lab practice, and scenario-based assessment. Students will first be exposed to basic concepts through various "traditional" methods such as whole class instruction, group activities, and individual practices. Students will then advance to hands-on skills training and mastery. Finally, students will demonstrate mastery through a series of scenarios that require students to properly select and apply the skills they have learned.
$4,020